Do we really need to laugh at ourselves ? Yes, we should not once or twice but more often.
Laughing is the best exercise for not only our mental health but for physical health too. It increases our blood circulation. Buṭ laughing at yourself is another path to improvise yourself, portray yourself and most important for leading a happy life.
In this post, I will not tell you how to laugh yourself because at the end you have to make up for yourself . But I will make you realize why it is important for you.
We know that No one is perfect. Everyone has their own flaws. About these flaws, somewhere we always criticize ourselves, we made our self image like we should be the perfect one.
We always does one thing in our life as we grow, we find our past self a naive, crazy and somewhat not better like your present self because you are better now. We all have some funny moments in our past that we always admire and yes we laugh by remembering those moments. It can be a great cue to adapt this laugh at yourself strategy.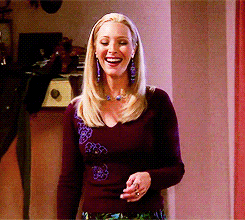 So here are the seven reasons why you should laugh at yourself more often
#1 Acceptance
Yes, It helps you to accept yourself who you're. You are relieved from the burden of perfect image and you just can be yourself. Accepting your flaws before anyone can point out for you is mastery on yourself because you know yourself better, And after accepting, if you laugh at yourself at your craziest thing it makes you more acceptable in your social circle.
#2 Resilience
Resilience is how to bounce back when you fall. It is the most powerful skill wherever you are in your life. We fail many times and there is no joy of success if you didn't fail before. A person who laughs at oneself can be more opportunistic and has a virtue of try again. He has no burden of his failures, he knows its part of life.
#3 Good for your mental health
There are various studies which reveals that laughing at yourself boasts our mental immunity. Link. The main basic reason is we feel light after laughing at ourselves. We release the pressure from our mind and then even we don't have to face criticism with ourselves.
#4 Became humorous
A quality which has its own profession nowadays. For a rational person they need to find something to laugh upon. If you want to laugh at anything or at yourself, you have to find humor in life. If you laugh at yourself then you're no near to being a boring person.
#5 Happy life
Funnier moments leads to a happy life. Who doesn't need a happy life? Yes, when you laugh more often because it's on you, you always laughing. A happier life is always incomplete without a good laugh.
#6 Accepting your mistakes
It is not easy to accept your mistakes at first but when you learn to accept your mistakes and try to rework on it, you somewhere say to yourself that you were naive, unaware or crazy whatever be the situation is. Because laugh is not only meant for foolish things, it can be anything.
#7 Realizes yourself as Human
At the end we are human. And a human is made to lot of mistakes and to achieve what he desires. We haven't reached in this civilization in just one go, we have evolved with lot of experiments.
A comedian always have something to say about his craziness. Because if you want to do a comedy you have to laugh at yourself before others.
Even in our friend circle, our friends laugh at us most often, there are times when we have to reply back or getting irritated but if you laugh with them then it wouldn't be easy for them next time to find something to laugh upon you. Psychology says most of the time when someone laughs on you, they try to tease you, make your self confidence low.
There are some good videos available as a Tedx talk by Brad Jenkins, he will let you to the journey of how laugh at yourself can change the world. Link If you are comfortable with hindi language then there is an amazing video of Sandeep maheshwari on laugh at yourself. Link
By laughing at yourself, you wouldn't bother to hurt yourself by others. Remember, laughing at yourself and sustaining a doubt for yourself are completely different thoughts. By laughing at yourself, it make you more confident person.
At the end, I want to say, 'Laugh for yourself'.
Wish you a very laughing and happy life ahead.
Thank you for reading.